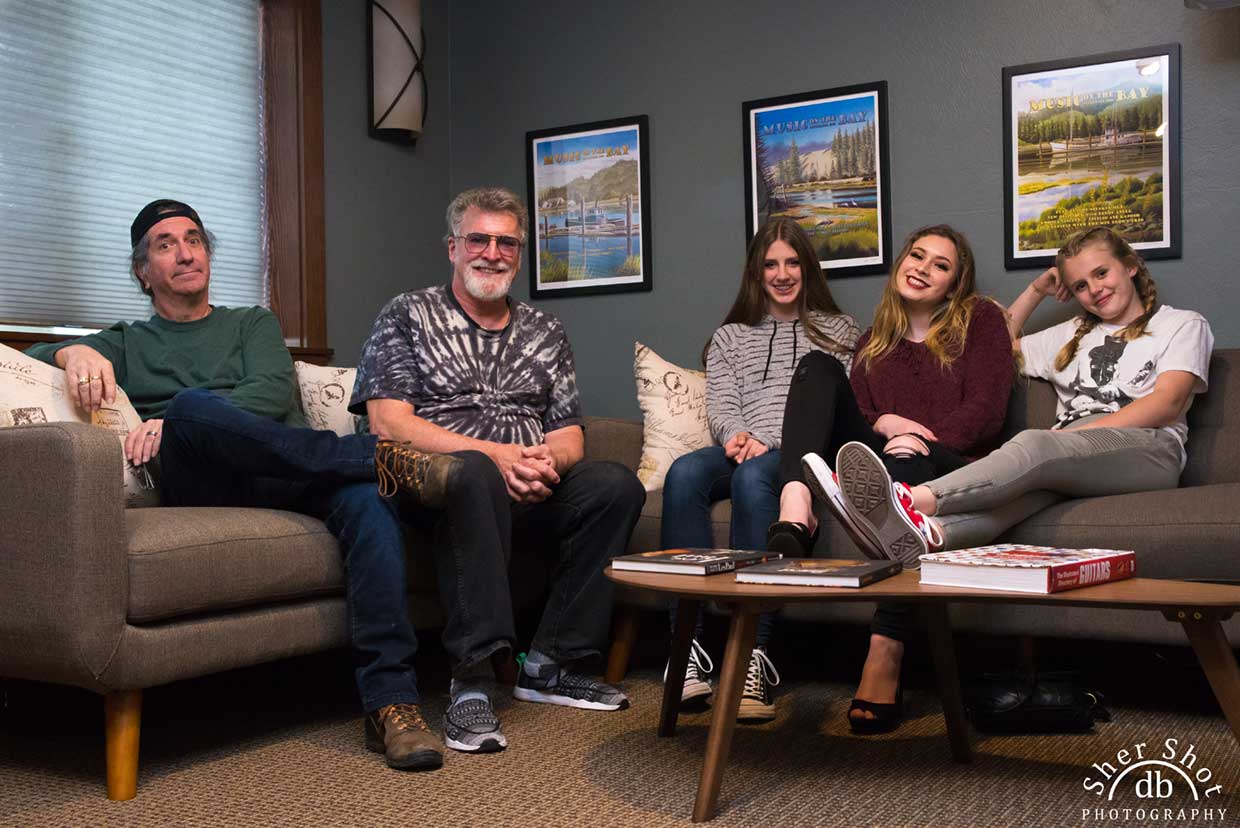 Just us girls with Vinne and Dave from Inner Sanctum Studios March 2018
A GIRL-POWER TRIO!
Helen (16) on drums/vocals
Paige (11) on keys/bass/acoustic guitar/vocals
Phe (14) on guitars
The 3 of us played together in front of an audience for the first time, at Bandon's Cranberry Festival, September 2016.
September 9, 2018 – 1pm Old Town Bandon's Cranberry Festival – WATCH THE VIDEO!!
October 6, 2018 – Noon Octoberfish/Salmon Run Charleston, OR
Contact Us Now for GIGS!!
Share this page