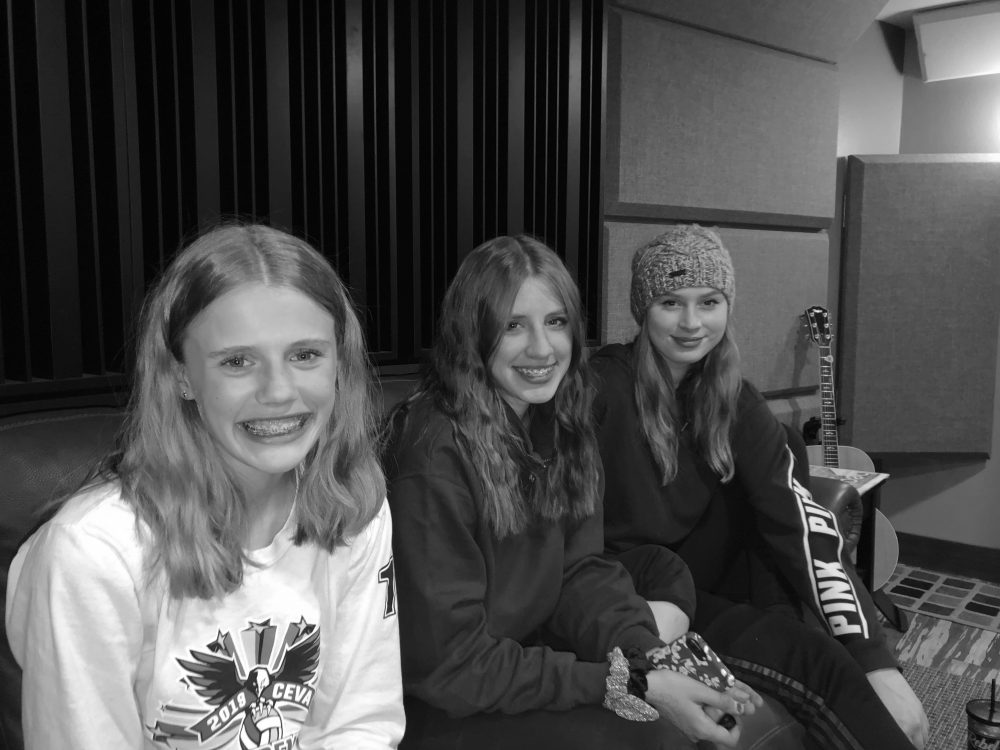 Just finished recording "See You Again" at Inner Sanctum Studios May 2019
A GIRL-POWER TRIO!
Helen (17) on drums/vocals
Paige (12) on keys/bass/acoustic guitar/vocals
Phe (15) on guitars
The 3 of us played together in front of an audience for the first time, at Bandon's Cranberry Festival, September 2016.
Join Us for our Single Release Party for our new song "See You Again"
North Bend Lanes, New Back Deck, Friday, May 24th at 7pm
Contact Us Now for GIGS!!
Share this page