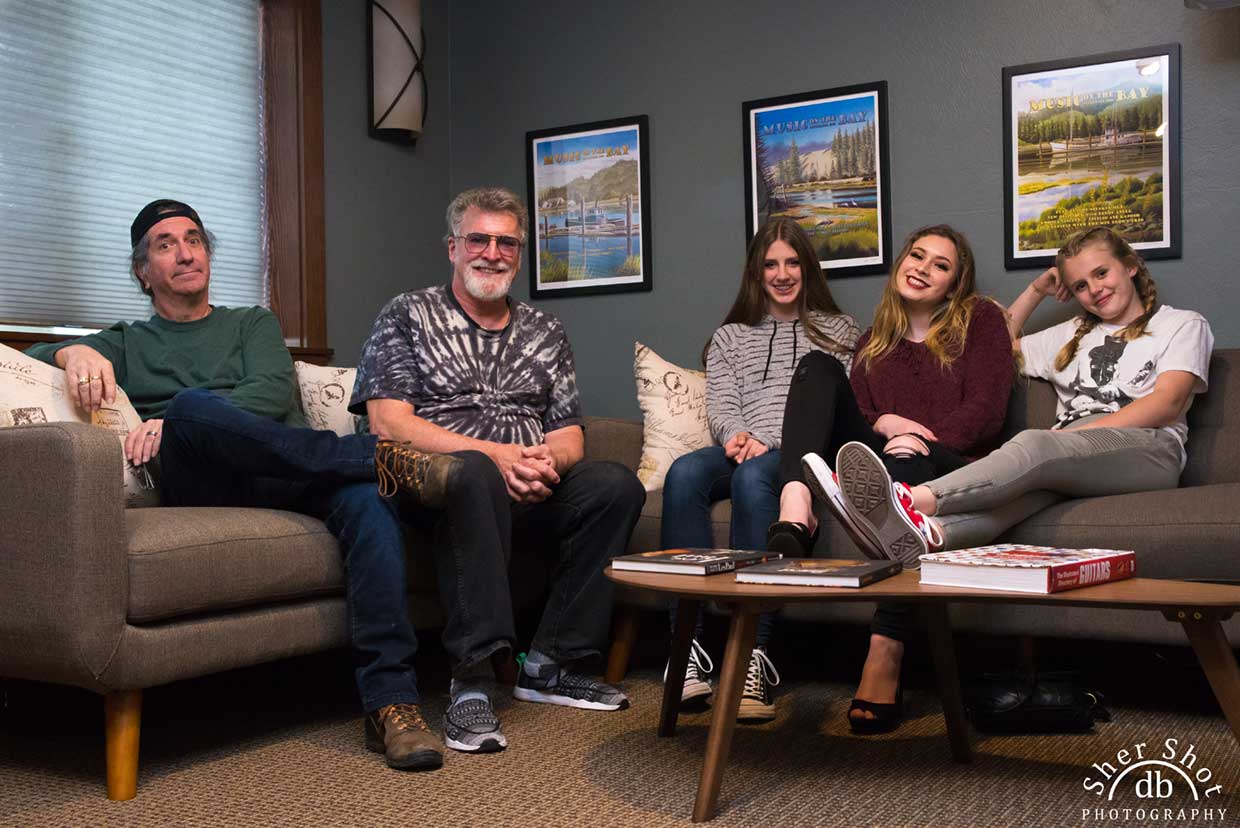 Just us girls with Vinne and Dave from Inner Sanctum Studios March 2018
A GIRL-POWER TRIO!
Helen (16) on drums/vocals
Paige (11) on keys/bass/acoustic/vocals
Phe (13) on lead guitar
We played to our first audience at open mic, Feb '16 at OrCoast Music.
May 19, 2018 – Mayfly Festival, Mingus Park, Coos Bay
July 24, 2018 8-10pm – Coos County Fair & Rodeo
Contact Us Now for GIGS!!
Share this page